Fujitsu Nocria Heat Pump Deals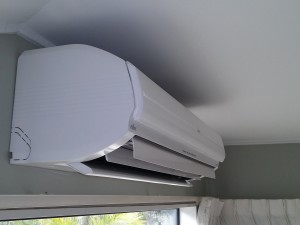 We have some great Fujitsu Nocria heat pump deals for you guys.  If you have never seen or heard of the Nocria you are in for a treat!
The Nocria can be less obtrusive due its ability to sit very high on the wall, just below the ceiling line(especially if you have a high stud).  It has world first features, including greatly increased heating and cooling efficiency, an ultra violet filtration system and self cleaning filters.
The AWTZ14LBC offers 4.2 kW of cooling and 6.0kW of heating, making it perfect for most medium sized living spaces.
The Fujitsu Nocria's filtration system is automatic, meaning they clean themselves.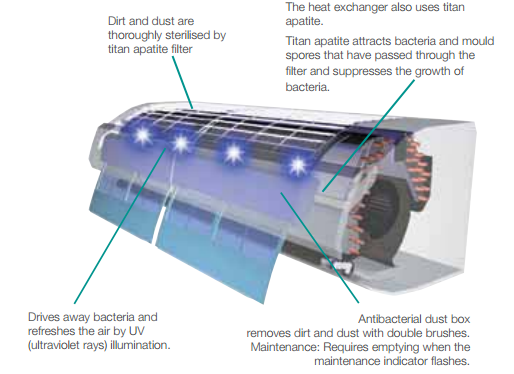 This model is great for the elderly as there is no more hopping up on a chair or step ladder to clean the filters.  It has a large LCD screen on the remote control for the vision impaired.  It is very easy to operate with big coloured buttons – blue for cooling, red for heating and green for dehumidifier.  The Nocria is an awesomet addition to any home, but due to it's ultra violet filtration they are especially good for doctors surgeries, dentists, schools and day cares.  Or anywhere else really where your health is a prime concern.
For more information about this model please visit here for a brochure download……Fujitsu Nocria Heat Pump Range.
Nocria Heat Pump Deals

Fujitsu AWTZ14LBC
$1725.00 inc gst

*
Usually = 

$2410.00
4.2kW Cooling

 /

6.0kW Heating
* Fujitsu Nocria Heat Pump Deals – Conditions apply.
Pricing stands as of the 22/03/2014 – Only very limited units available, so they will remain on special till stocks run out.  Unit pricing stands when bought in conjunction with an installation package by Air Conditioning Specialists.  Installation prices start from $650.00 plus gst.  Installations can widely vary, so a site inspection is required to give an accurate quote.  Please contact us to organise a visit to your home.