Here at Air Conditioning Specialists, we realise it can be difficult to decide what to look for when buying a new heating appliance.
Fujitsu Heat Pumps Auckland wide – that's what we do!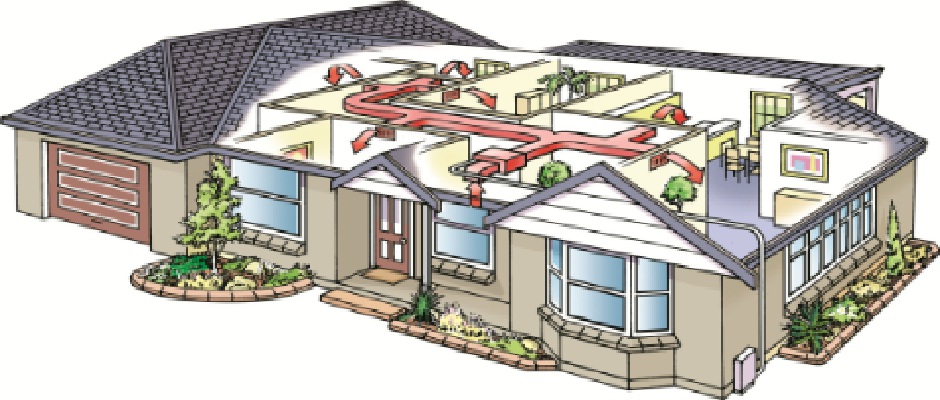 Heat Pumps are recommended by government agencies and consumer groups alike  Heat pumps are well known to be one of the most efficient forms of heating available in New Zealand. Our heating systems also offer additional features that other forms of heating do not, like safety, dehumidification, air filtration and are very simple to operate.
Heat Pumps Are Very Efficient…..
New Zealand government agency EECA states that heat pumps are one of the most energy efficient types of heating on offer in New Zealand. This is due to the fact that they don't actually make heat; they simply move any available heat from one place to another. The small amount of power that is needed is mostly used to run the compressor.
In fact heat pumps are so efficient that typically, for every 1kW of power you use, your heat pump will produce around 4kW of heat energy. This efficiency is called COP or Coefficient of Performance.  A good system correctly used will have a COP on average of around 4.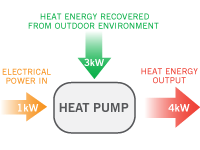 Compared to:
Cooling In Summer…..
New Zealand has always been mostly a heating market – what most people around the world call an air conditioner is labelled by New Zealanders as a heat pump. The principle for providing air conditioning works pretty much the same way as the heat pump generates heat.  Instead of extracting freely available heat from outside air, the system reverses this process to extract cool air and pump this indoors. This is a great added benefit for Fujitsu owners, having a nice and cool home on those long  hot and humid summer days!
Heat Pumps Are So Simple To Use…..
With your system you can forget about chopping fire wood, heating is only a button touch away.  Fujitsu heat pumps are controlled by a thermostat, this ensures that your desired set temperature is both achieved and maintained, there is no need to adjust anything the unit will do this for you when required.
Heat Pump Timers – During the winter months, take comfort in the fact you can come home to  a warm house with the timer functions. All Fujitsu heat pumps come with either a 24 hour or  7 day timer.  You can easily set up your system to turn on or turn off depending  on your daily schedule.
Healthy Air Filtration…..
One of the major benefits of an air conditioning system is its ability to filter the air that you are trying to heat or cool.
This is very important for both asthma and allergy sufferers.  Fujitsu's advanced air purifying and deodorising filters absorb even the most minute dust particles, invisible mould spores, pollen and other harmful micro-organisms giving you a healthier living space.  This is why Fujitsu Heat Pumps are recommended by Asthma New Zealand.

Other heating systems like un-flued gas heaters actually deplete the air quality in the room and consume oxygen. Fujitsu heat pumps have been shown to improve air quality while keeping you warm.
Unit Selection…..
As much as it is important to select the right capacity unit to heat your home, aesthetics are also an important consideration for most consumers. A unit which is great looking, quiet and able to complement existing décor are all important factors in choosing which heat pump suits your home the best.
Fujitsu with more than double the amount of ENERGY STAR qualified products than any other brand, have the right system to suit you.  You will find we have the perfect match for your home and lifestyle.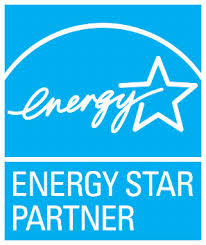 We are proud to be supplier of Fujitsu Heat Pumps for the Auckland area.  We can design a system to suit both your needs and your budget.  For a free no obligation quote please contact us via the form on the left.  We install Fujitsu heat pumps Auckland wide.
For additional info please click here for the Smart Heat Pump Guide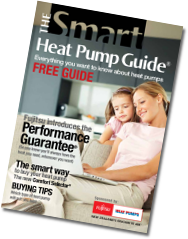 Here at Air Conditioning Specialists we supply and install heat pumps for the whole greater Auckland Region.  From Orewa to Drury.  Howick to Piha.  Ponsonby, Grey Lynn, North Shore, Henderson and every other suburb in between.  To put it simply – Fujitsu Heat Pumps Auckland Wide.
Want to find out more about Air Conditioning Specialists and what we do?
Auckland Air Con Service | A/C FAQnfo | Air Conditioning Auckland